COMMERCIAL CLEANING SERVICE
Commercial cleaning services provide cleaning and janitorial services to businesses and other organizations. These services may include tasks such as vacuuming, mopping, dusting, trash removal, restroom cleaning, and window washing. Commercial cleaning companies can be hired on a one-time or recurring basis, and can customize their services to meet the specific needs of each client. Be2clean uses environmentally friendly cleaning products and methods for these services to minimize the impact on the environment.
Be2clean´s commercial cleaning services may include a wide range of tasks such as:
General cleaning, dusting and wiping down surfaces.
Vacuuming or sweeping floors
Mopping.
Cleaning bathrooms and kitchens.
Emptying trash and recycling bins.
Organizing and tidying up.
Cleaning of appliances, oven, and refrigerator.
Cleaning window and balcony.
Cleaning of common areas such as lobby, hallways, elevators.
Restocking of supplies.
Carpet cleaning.
Floor maintenance.
And other task as per the request of the client.
Commercial cleaning companies often offer customizable cleaning plans that allow clients to choose which tasks they want performed and how often they want the service. These companies also often use specialized equipment and eco-friendly cleaning products to ensure that the cleaning is done efficiently and effectively.
In addition to regular cleaning services, commercial cleaning companies may also offer additional services such as window cleaning, floor maintenance, and specialized cleaning services like biohazard cleaning, deep cleaning, and post-construction cleaning.
The cost of commercial cleaning services can vary depending on factors such as the size of the space being cleaned, the frequency of cleaning, and the services being provided. It's important for clients to get a detailed quote and understand what services are included in the price.
Be2clean has a quality removal cleaning service, as our team cares about delivering a totally clean, pleasant space. We know how important it is to find a friendly, clean and comfortable space, for that reason we give the best and do the best cleaning job.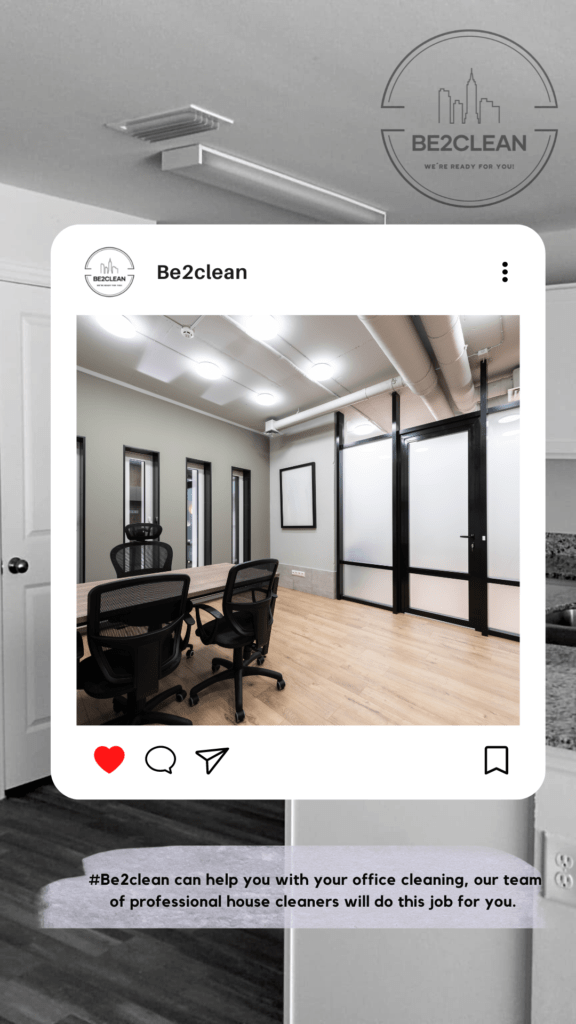 Be2clean has a phone number where you can send a text message or whastupp message and a consultant will provide you with all the information you need.
Frequently Asked Questions