Be2clean´s house cleaning services refer to the cleaning and maintenance of residential properties, including single-family homes and townhouses. This type of service is typically provided on a regular basis, such as weekly or monthly, and may include tasks such as dusting, vacuuming, mopping, and sanitizing surfaces. The goal of house cleaning is to maintain a clean and hygienic environment for homeowners and their families, as well as to keep the property looking its best.
Be2clean´s house cleaning services may include tasks such as:
Dusting and wiping down surfaces.
Vacuuming or sweeping floors
Mopping.
Cleaning bathrooms and kitchens.
Emptying trash and recycling bins.
Organizing and tidying up.
Cleaning of appliances, oven and refrigerator.
Cleaning window and balcony.
Laundry.
Making beds.
And other task as per the request of the client
House cleaning services are typically provided by professional cleaning companies or individuals, although some homeowners may also offer these services independently. The cost of house cleaning services can vary depending on factors such as the size of the house, the frequency of cleaning, and the services being provided.
It's also common for house cleaning services to be offered as a move-in or move-out service, to ensure that the property is clean and ready for new occupants. This type of cleaning service may include more extensive cleaning tasks such as deep cleaning of carpets, walls and baseboards, cleaning of light fixtures, etc. Some house cleaning services also offer additional services such as window cleaning, laundry, and ironing, and other specialized cleaning services.
Be2clean has a quality removal cleaning service, as our team cares about delivering a totally clean, pleasant space. We know how important it is to find a friendly, clean and comfortable space, for that reason we give the best and do the best cleaning job.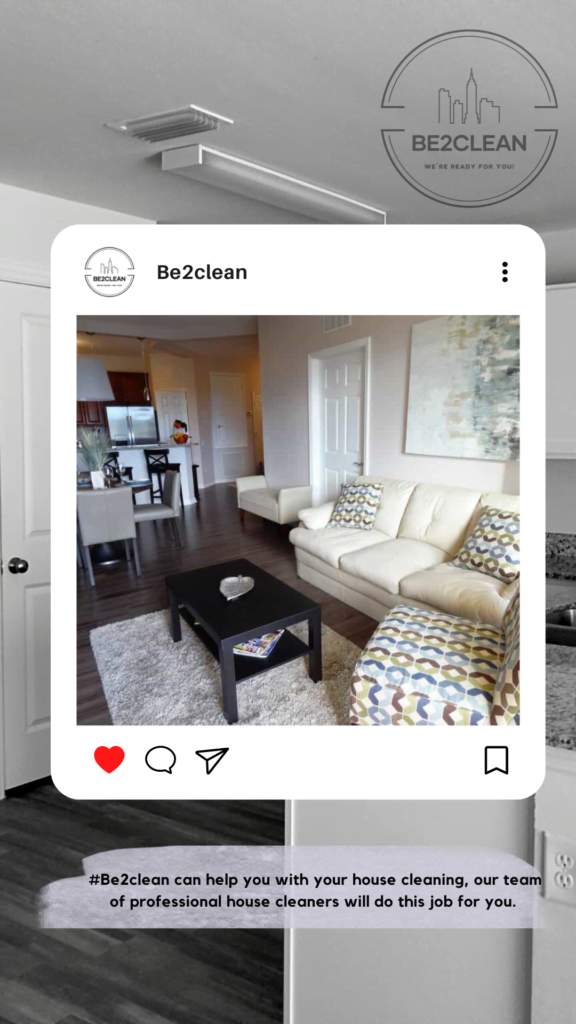 Be2clean has a phone number where you can send a text message or whastupp message and a consultant will provide you with all the information you need.
Frequently Asked Questions